The Epidemiology Unit has issued the high-risk areas where covid cases were reported within the last 14 days.

Accordingly, the latest map indicating COVID-19 spread was issued on the categorization of Medical Officers of Health (MOH) areas, based on the number of cases reported.

Musali, Palugas wewa, Seruvila, Chenkalady, South Karaitivu and Lahugala MOH areas were marked as low risk areas while Manthai East and Welioya MOH areas were marked as areas without a single case being reported.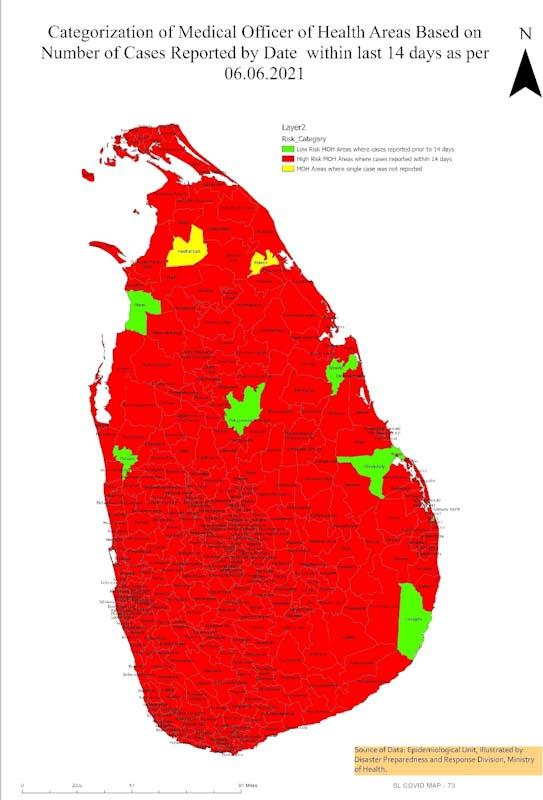 Daily Mirror